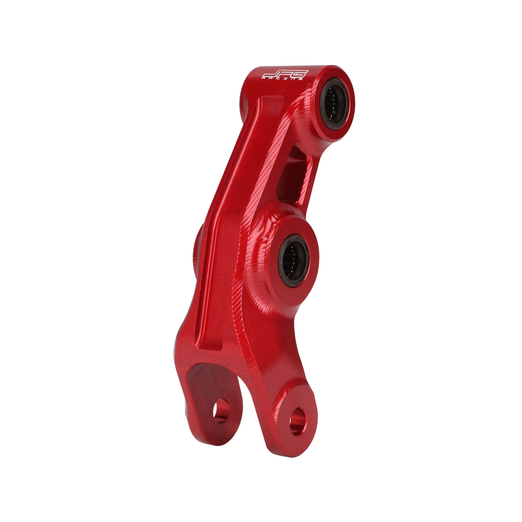 FREE
SHIPPING
100% MONEY
BACK GUARANTEE
ONLINE
SUPPORT 24/7
Availability:
96 In Stock
Features:
The top of the product is marked with the laser logo "jfg racing", and the 3D texture on the surface is beautiful.

The surface of the product is anodized to make it a very perfect color.

We are now using high-strength T6 heat-treated 7075 aluminum alloy, and the 7-series aluminum alloy contains zinc and magnesium elements.

The material is upgraded on the basis of the original, and the strength is also increased; the weight is close to ±20g from the original, and the lightest weight achieves strong enough strength.

The bearing adopts high-precision bearing, and the external wedge is installed with an oil seal to prevent the entry of sediment and prevent the internal lubricating oil from overflowing.

Zinc is the main alloying element in this series, so the corrosion resistance is quite good, plus a little magnesium alloy can make the material can reach very high strength after heat treatment.

The cradle adopts high lubricity needle roller bearings, and the nitrile oil seal is used to prevent sediment and water from entering the cradle during movement. When the drop is high, the spring will not collide. If it is not processed, it will collide with the spring and cause damage.

Why use 7075 instead of 6061 aluminum? Because the design here is to buffer the gravity of the vehicle when it lands at a high place, the working frequency of this position is extremely high, and it is not easy to use 6061 aluminum, because this position has super high strength requirements and needs to carry a higher gravity.
Specification:
Color: Orange/Red/Blue/Black.

Material: 7075 Aluminum.
Fitment:
Sur-Ron
Sur-Ron light bee X.

Segway X160/X260.
Package Includes:
1*Rear suspension linkage as pictures

Instruction of installation is not included.
Manufacturer warranty for 60 days from date of purchase. We are committed to provide excellent customer service, If you have any questions, please contact us. We will try our best to solve your problem.